Eco Veggie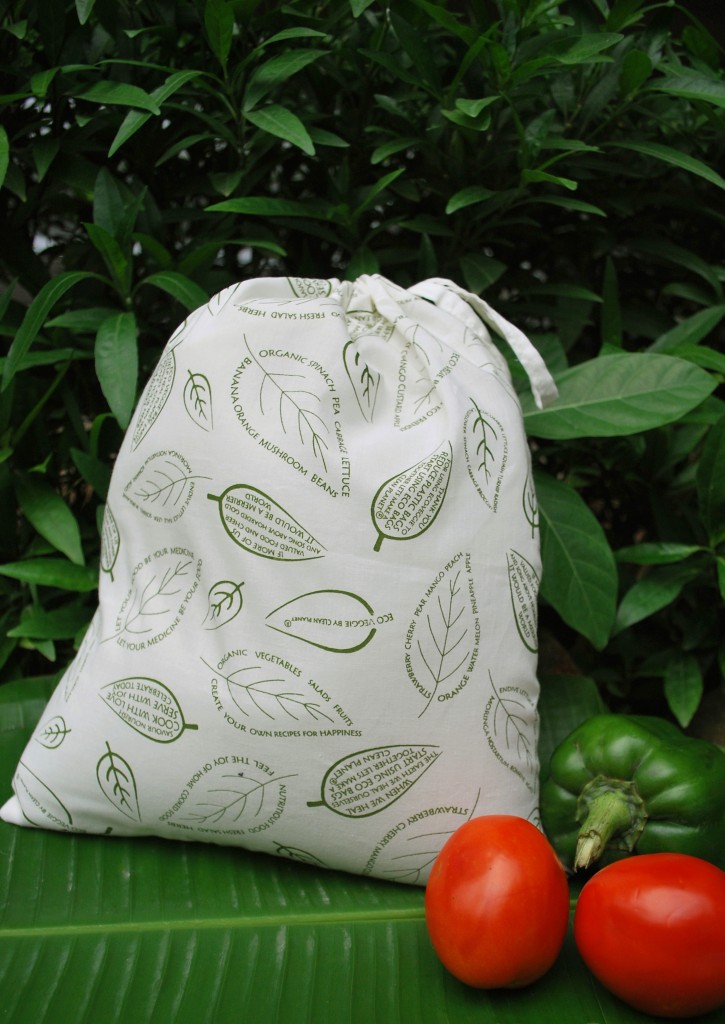 One of the biggest reasons most folks invite or allow  plastic into their homes is to store fruits and vegetables in the refrigerator.
Disposed after one use, these bags leave the kitchen bin and head right to an ever growing pile of non-biodegradable waste. Environmental concerns aside, storing fruits & vegetables in plastic is far from hygienic not to mention plastic keeps fruits & veggies from breathing which makes them to spoil faster.
We designed the Eco Veggie to address each of these concerns. They're easily washable & reusable making them both hygienic & eco, add to that the fact that they're made in 100% cotton allowing produce to stay fresh for longer.
The reusable Eco Veggie is perfect for storing vegetables and fruits in your refrigerator. Its 100% cotton fabric keeps fruits & veggies fresher for longer . The thoughtful messages on the Eco Veggie bags spread joy..
A small step that goes a long way towards a more Sustainable World.
Click here to buy your Eco Veggie bags.