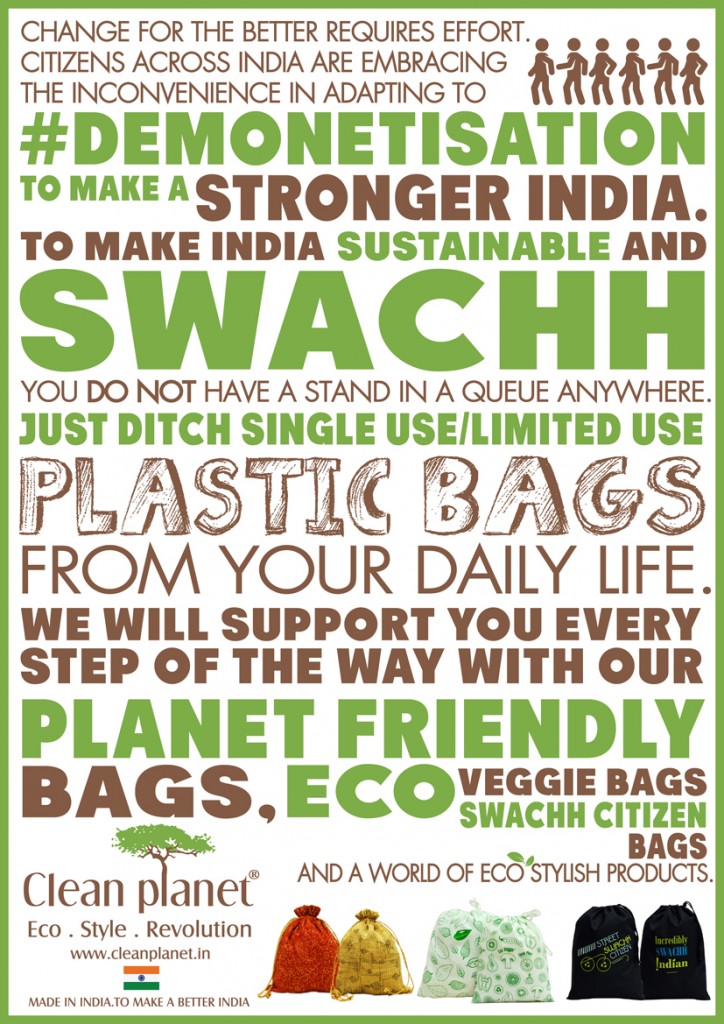 #Demonetisation taught us a LOT . In one stroke we had to shake off old, entrenched habits and imbibe a new way of living. It was inconvenient. But as a nation we adapted to it .
Pre 8 Nov 2016 it would have been inconceivable that we could do without cash. Now , we reach out for our digital wallets quite naturally. We're being conscious of what we buy .
It's time now that we #DeMonetise plastic bags from our lives . There would be temporary inconvenience . Soon , we will remember to carry reusable bags daily .
Each one of us can make a difference. Together we make Change.