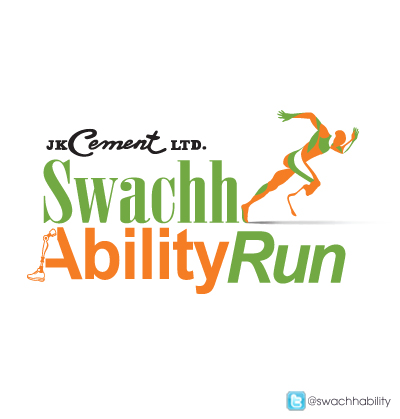 A meeting with Major D P Singh in Delhi earlier this year sparked off a discussion on a event to culminate on 3 Dec 2016 which is 'World Disabilities Day' . The idea was to combine focus on needs of differently abled people and SwachhBharat - a cause very dear to us.
We're happy to partner with Swachh Ability Run – a first of it's kind marathon and cleanathon that focuses on Differently Abled Persons and Swachhta .
It's been our pleasure to have designed the logo for SwachhAbility Run.
Not only is the event the 'first of it's kind' – even the collaborators are first of it's kind : The Indian Army , J.K Cement , Delhi Dynamos – a football team , Clean Planet , Proton Sports , The Challenging Ones – NGO founded by Major D P Singh.
Join us at Chandigarh on 27th Nov 2016 all the way to Delhi on 3rd Dec 2016 to make an #Inclusive and #SwachhBharat.