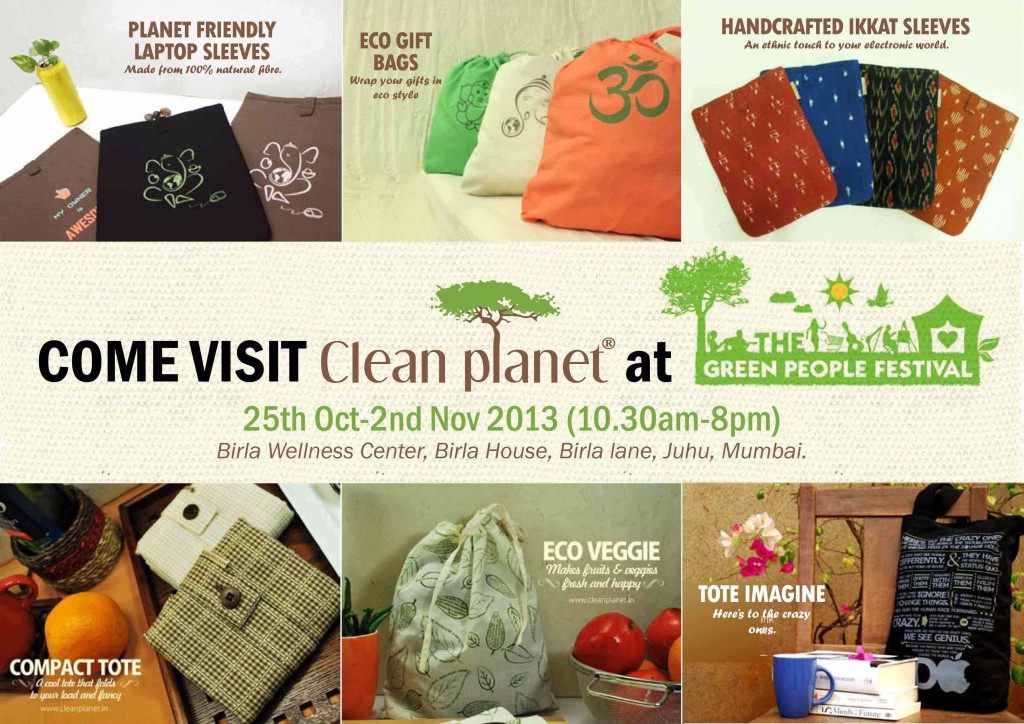 We're delighted to be a part of the TGPI festival at Juhu , Mumbai starting today . A super eco , creative bringing together brands passionate about creating a sustainable world .
Visit the TGPI festival for loads of eco-goodies , organic food , music !
See you at the festival !