Eco your Diwali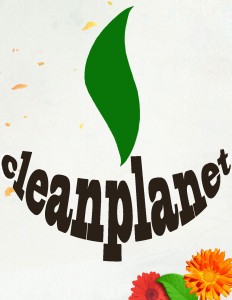 The festive season's here and with it comes joy, celebration and inherent cheer in the atmosphere. We like our festivals as it is on those days we spend time and meet up with close friends and family. A break from the routine, a chance to indulge into tasties and there's lights, grandiose and colour. Add to that the gifts exchanged and the joy of giving and getting.
This year how about we make the planet an essential member of our celebrations? The Euphoria of festivity tends to make us consume excessively. We mall hop & make a plastic mount!  This festive season let us make 'sustainability' the buzz word and source of  joy & creativity.
We can make our time, happiness and the feeling of being together sustain by taking a few thoughtful steps:
1) Strengthen nostalgia; it's always bound people together and broken ice. Make your gifts instead of buying them and explore the artist in you. Scrap-books, hand painted photo frames, bio-degradable lamps, cards are a few thought starters
2) Cleanliness is next to Godliness. Festivals call for the annual house clean up session which might bring out all those old books, clothes, stationery and what not. Do give some of those to someone who really needs it
3) Get creative with your gift wrapping. There's always so much stuff lying around in the house like old newspaper and magazines. Who knows you could even learn some new Origami
4)  There's always the option of the perfect gift being sharing your joy and spreading your light by just being together and perhaps playing a board game, carom or some fun outdoor games
5) Be rational with your lights, sound speakers and air conditioners.  Turn it down when not needed. Cameras will be clicking moments to be remembered. Do use rechargeable batteries for all battery operated devices
6) Plan your shopping and carry a reusable bag on you. You could set a trend and example to fellow shoppers #sustainability
'No one can do everything, but everyone can do a LOT!' With sustainable consumption we could make our festivals more fun and joy evergreen! Go on have a very happy Diwali.
Tags: abundance, clean planet, decor, design, earth, eco decor, home, innovation, joy, plastic, reusable bag, sustainable, urban