Square foot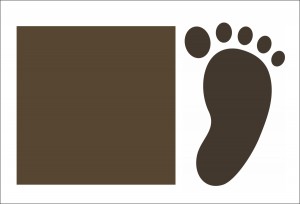 No..this isn't the logo of a Zen foot reflexology spa . It's the new mantra of modern day retail – Square Foot. More accurately 'sales per square foot'.
As a brand born of passion to create a more sustainable world – we seek to imbue all that we do with meaning and value that transcends the short term . When designing a product we rigorously focus on how to maximize the value for all involved. Can our customers use it for years ? Will it help them create a sustainable planet ? Will it work well for various lifestyles and occasions ? How can we enable value and growth for our supply partners ? This is an on going journey.
Some of the discussions with the large format retailers focus almost entirely on return per square foot – to a point that everything else seems to get eclipsed ! There is surprisingly no mention of their customers and what might serve their needs.
A business undoubtedly needs to be efficient and profitable . This is not mutually exclusive to focus on customers and the eco-system of people who are a part of any business.
It would be to the collective advantage of mankind to take the focus on 'Square Foot' out of the stores and extend it to the Planet .