India Kuch Kar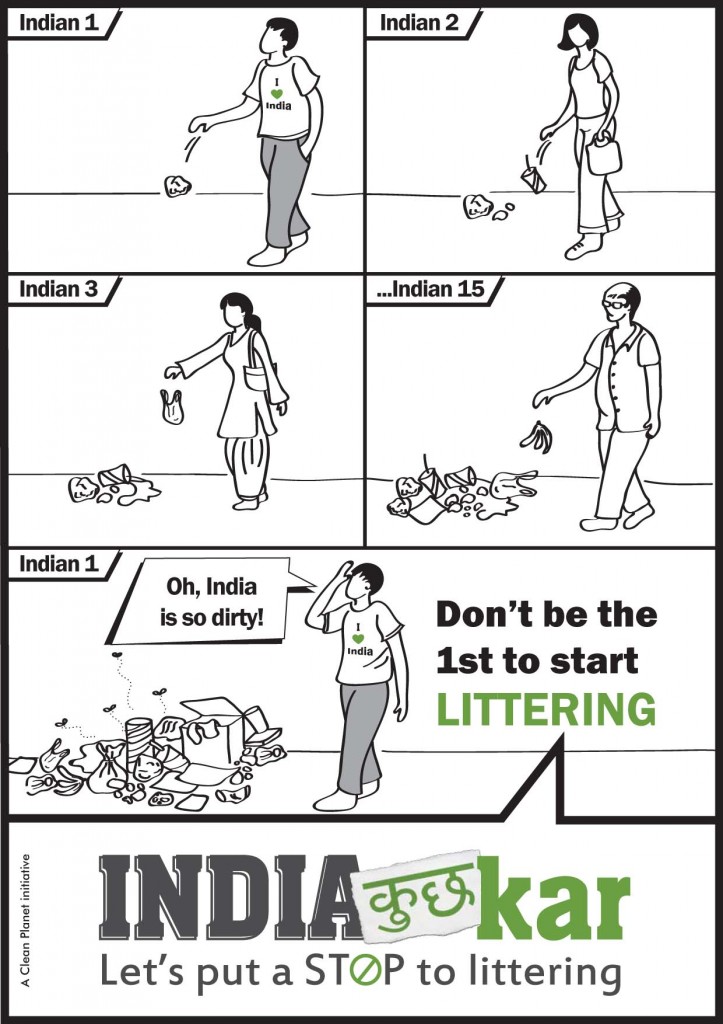 Littering is probably thought of as the unwritten Constitutional right in India. People from all strata of society – educated / uneducated – litter public spaces. The ridiculous expectation being that the civic authorities are to clean up the litter 24/7. No country can be clean if it's citizens litter public spaces the way Indians do.
It's a peculiar mind set where only one's home is considered important . Residential building compounds also have litter thrown by residents from their kitchens , balconies. Public spaces beyond the building are fair game for disposing any kind of garbage . As a result – roads , footpaths , train tracks , stations , bus stands all are teeming with garbage. Even the countryside is not spared. Take a road trip through most parts of India – you'll see the familiar sight of plastic bags , bottles , wrappers thoughtlessly tossed everywhere.
A Clean India is possible if WE – THE CITIZENS OF INDIA – choose to make it happen . Free of litter – India can be one of the most beautiful countries in the world.
As responsible citizens lets create a country we can be proud of . Stop littering , stop others from littering .
India kuch kar !