Celebrate India – pouch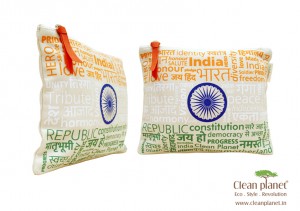 Our love for India and the planet manifested as an eco-friendly , first of it's kind typography pouch that celebrates the diversity of India .
Smart , contemporary , planet friendly – this is our tribute to all that makes India a vibrant , glorious , magnificent nation .
Since it's launch the 'Celebrate India ' pouch has received much love from Indians and even people of other nationalities !
Buy your 'Celebrate India' pouch here http://bit.ly/1Qnptgc
Jai Hind !
RSS Feeds
Subcribe Feeds by Email