We Vote Everyday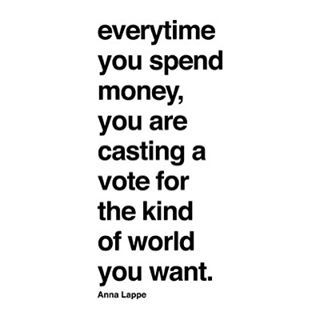 Most of us think we vote once in 5 years . The truth is that we vote everyday for the kind of world we wish to live it through every purchase we make . This is equally – if not more important that the government we elect .
Want a world with less trash ? Buy better products that will last longer . Want better health ? Buy fresh, organic food that is nourishing rather than canned food . Want a world where businesses are responsible ? Support responsible businesses.
Whether we are conscious of it or not – we do vote daily .
Vote wisely.
RSS Feeds
Subcribe Feeds by Email