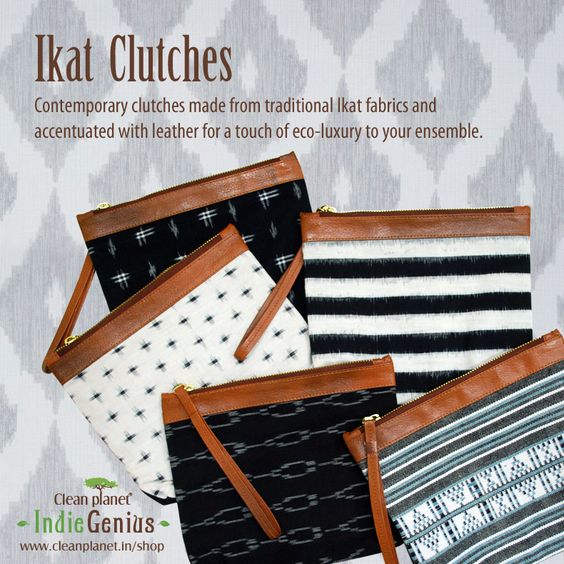 India has a rich legacy of textile culture that has nurtured over centuries . The diversity and depth of India's textile heritage is unparalleled anywhere in the world . We pay a tribute to the crafts of India with "Indiegenius" – Handcrafted accessories – which are smart , stylish , contemporary and planet friendly .
The search for special fabrics led us from Andhra Pradesh to Sikkim to choose the best fabrics for the Classic Black & White series.
Only the finest of materials finds place in Indiegenius – handpicked handcrafted fabrics , genuine leather , metal trims . All lovingly crafted into an impeccable clutch that you can carry in style anywhere from Mumbai to Rio . Think of it as a modern day heirloom !
In our urban world – we often end up saving our special attire for special occasions . With this we see less and less of our rich craft legacy in our everyday lives . With Indiegenius accessories you can carry a part of India with you – everyday.
Buy your Indiegenius accessories here http://bit.ly/257n40g