Words enable worlds. This is a true story of how words can open up new perspective and possibilities.
Once a teenager on her way to her college exam was anxious and trembling with nervousness. She had her Tote Pal with the words  "Miracles come in Moments. Be Ready and Willing" along with her in which she carried her belongings. Just as she approached the gate, where her equally nervous friend was waiting for her, she needed to grab her notes from the bag. Her friend saw the quote on the bag and broke into a big smile. She pointed out and said "Hey! See what your bag has to say." Both kids had a surge of confidence as they walked through the gate to enter the examination building.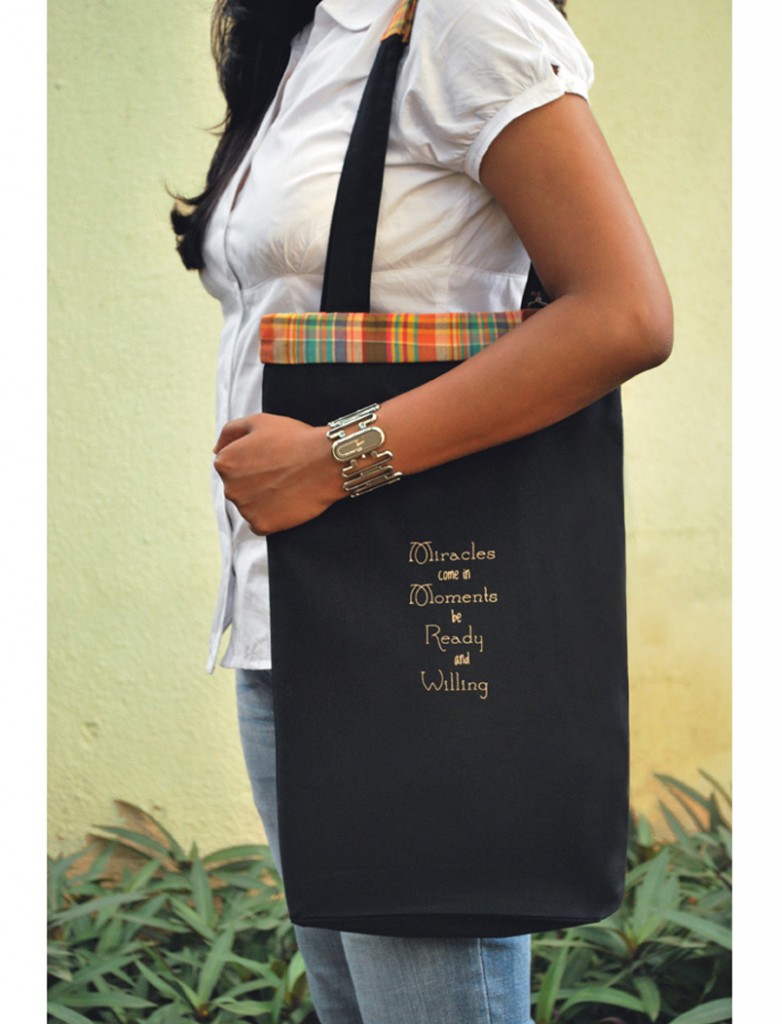 No doubt the girls had prepared well and had put in their 100% efforts towards their examinations. But every now and then people need that tad bit of encouragement to push them towards success.
The Tote Pal quotes are our 1% inspiration to your 99% perspiration. Just as in the case of the teenagers they have been there as a true Pal  for many people – inspiring them as they in turn use the Tote Pal to create a more sustainable world.
Experiences like these from the Clean Planet community warm our hearts and encourage us to serve the community better. It's inspiring for us to know that our creations of love and conviction are reaching out and making a difference way beyond the functional and style aspect of the product.
We would like to share your story as well. Please write into us with your Clean Planet Story. Our contact details are –
Home Address -
214 Raheja Plaza, Shah Industrial Estate, Off Andheri Link Road, Andheri West, Mumbai 400053.
Email Address -
hello@cleanplanet.in